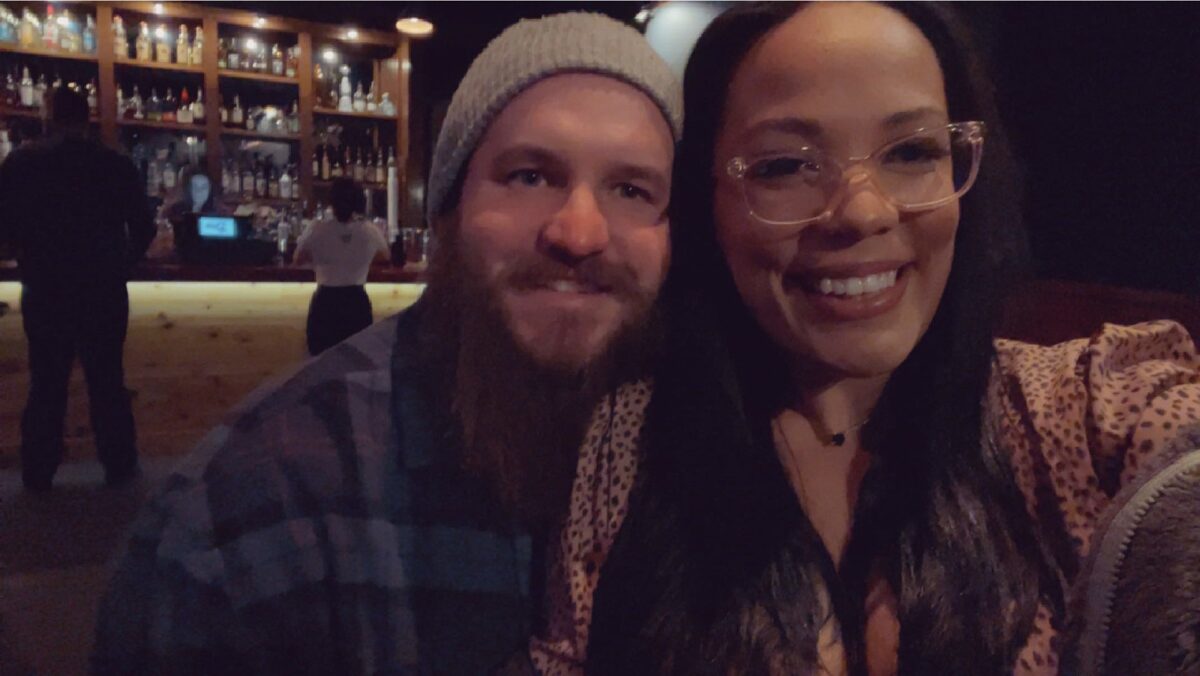 Courtney Haycraft- BSN, RN
Courtney graduated in 2020 with her bachelor's degree in nursing. She started her career in the operating room and specialized in cardiothoracic surgery. After leaving the hospital, she transitioned into aesthetic nursing and has extensive experience in injectables. She is currently pursuing her master's degree in nursing to become a
Family Nurse Practitioner to ensure that her patients receive the most efficient and effective care.
Courtney is from Rockwall, TX and recently moved to Caddo Mills, TX where she plans on setting long term roots. She is engaged and has two fur babies. When she is not working, Courtney is running, reading, or playing basketball.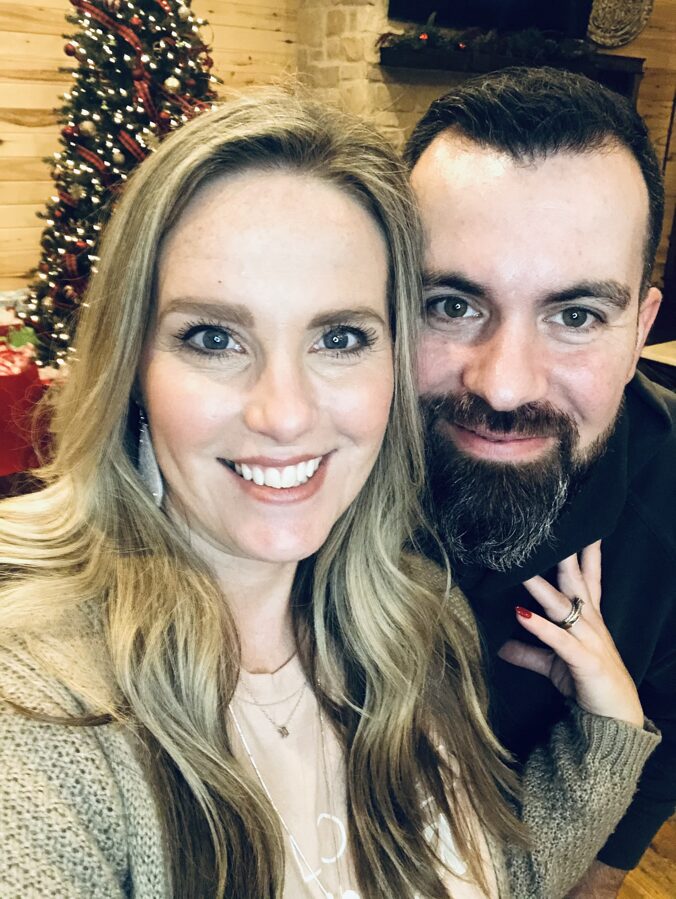 Amber Madry, RN, BSN
Amber has been married for over 10 years, she has 3 beautiful children. She enjoys gardening and a glass of fine wine. With over 15 years of experience in the medical field, she is a compassionate and knowledgeable wellness practitioner at the Wellness IV Saloon. With a deep passion for holistic health and wellness, Amber is dedicated to helping individuals achieve their optimal well-being through the transformative power of IV therapy.
Equipped with a solid background in nursing and a keen understanding of the human body, Amber brings a wealth of expertise to her role. She has obtained advanced certifications in IV therapy and remains up to date with the latest advancements in the field. Her extensive experience allows her to customize IV nutrient infusions to address specific health concerns, ensuring that each client receives personalized care.
Amber's warm and empathetic nature creates a nurturing atmosphere for clients seeking rejuvenation and revitalization. She takes the time to actively listen to her clients' needs, providing a holistic approach to their wellness journey. Her exceptional communication skills enable her to explain the benefits and processes of IV therapy in a clear and reassuring manner, easing any concerns and building trust.
In addition to her technical proficiency, Amber possesses a genuine desire to educate and empower her clients. She believes that knowledge is key to fostering long-term wellness, and she takes pleasure in sharing her expertise and insights with others. By providing valuable guidance and lifestyle recommendations, Amber equips her clients with the tools they need to sustain their wellness goals beyond their time at the Saloon.
Amber's commitment to excellence, combined with her nurturing approach, has earned her a reputation as a trusted wellness advocate. She is deeply dedicated to supporting her clients' well-being and is thrilled to be a part of their transformative journey towards a happier, healthier life.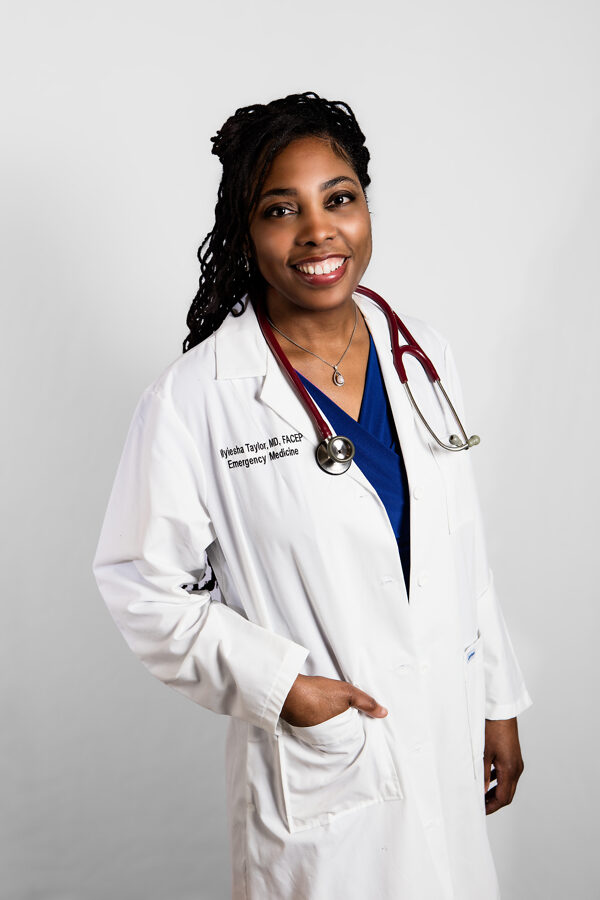 Myiesha Taylor, MD

Dr. Myiesha Taylor is a distinguished physician, educator, and advocate whose life's work has been dedicated to empowering patients to understand and take charge of their holistic health.
Dr. Taylor is a graduate of Xavier University of Louisiana where she earned a Bachelor of Science degree in chemistry,
summa cum laude
, and subsequently attended the University of Southern California Keck School of Medicine obtaining her medical degree (MD).
Thereafter, she continued her training as an intern and resident at Los Angeles County Drew Medical Center, which was a premier training program in Emergency Medicine. She served as Chief Resident her senior year and received multiple academic awards.
In recognition of her work in the space of health advocacy, inspirational program creation, and physician well-being, Dr. Taylor was honored by Disney Junior with the naming of the mother character, Myiesha McStuffins, in the highly acclaimed children's TV show Doc McStuffins. Dr. Taylor has been featured in NBC Nightly News with Lester Holt's Inspiring America segment, selected as a Dallas Women's Foundation Young Leader Award honoree, featured in numerous Disney Junior interstitials, and serves as a Women's Media Center She Source expert.

Dr. Taylor is a past Dallas Women's Foundation Maura Women Helping Women Young Leader Award recipient. Furthermore, Dr. Taylor has also been honored as Dallas Business Journal's 40 Under 40, D Magazine Moms Who Inspire, HBCU Digest's Most Powerful People, and she is a past Fort Worth Business Press Great Women of Texas Honoree.
She serves many roles in her expansive medical practice that includes integrative and functional medicine, work-place wellness, urgent and emergency care, micro-concierge personalized primary care, and is a published author and a respected researcher in the field of medical cannabis and serves as a Medical Advisor for Cannformatics Medical Cannabis Biotechnology.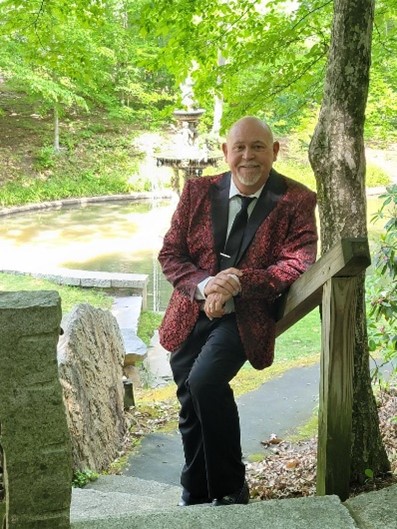 Greg Anderson, RN, BSN, MSN, CCRN, APRN-FNPC
Greg Anderson has been a nurse for thirty-five years. Within that time, he spent eight years working in an Intensive Care Unit as a Charge Nurse at St, Mary's Hospital in Lubbock, Texas, eight years as an Air Medical Flight Nurse and Paramedic for Aero-Care and Flight for Life also located in West Texas. In 2004, Greg and his family relocated to Florida. For the next fourteen years, Greg continued his work as a Nurse Manager in an Intensive Care Unit ultimately becoming the Administrative Nursing Supervisor at Brandon Regional Hospital, a 420-bed acute care facility located in Brandon Florida. In 2018, Greg and his family came back home to Texas where he continues to work as an Advanced Registered Nurse Practitioner. He is also recognized as a member of Sigma Theta Tau International Honors Society of Nursing
Greg has been happily married for 32 years to his soul mate Angelica. Together they have four grown children, and two grandchildren. Greg enjoys staying active by running marathons, traveling, gardening, and anything that puts him outdoors. He also enjoys music, and his passion is being able to give back to the community by sharing the blessings that he has been given.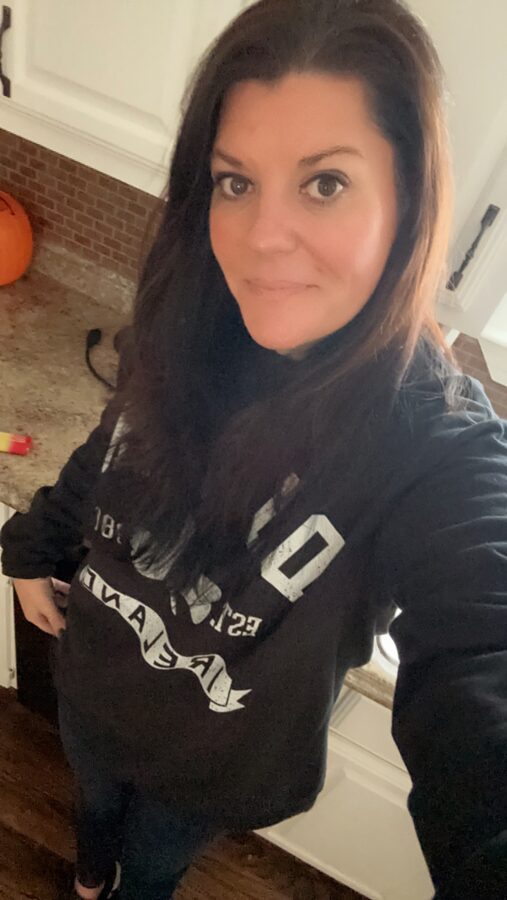 Annette Saddleson-Kerschen- NRCMA, Co-Owner

Annette is happily married with two children and home full of furbabies! She began her life as a Texan in 2012 when she moved to Caddo Mills, TX from Buffalo, NY. Annette graduated from Remmington College in 2013 with a NRCMA and is certified in CPR and First Aid. She started working in the health and wellness field in 2014 and fell in love with it. Under the supervision of an M.D., Annette was able to bring all of what she learned into practice. It is her passion to help care for her community by applying her knowledge of health and wellness through IV therapy and injections.
Annette is the co-owner of Wellness IV Saloon and this journey has been a dream come true for her. Her niche is to bring healing to those with the use of natural minerals and vitamins, and to educate on the benefits of lifestyle modifications with natural medicine.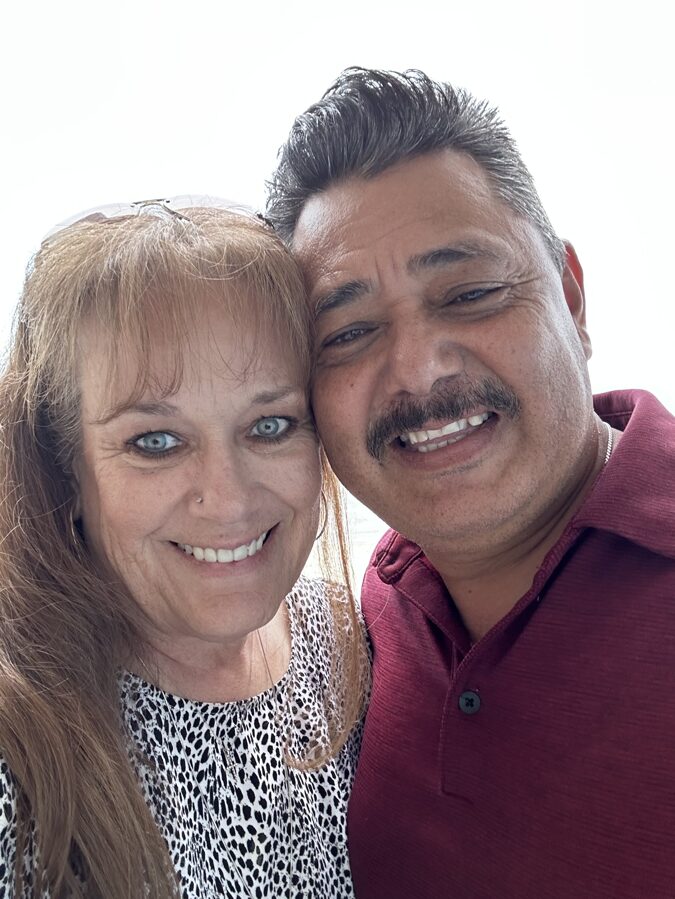 Paula is a dedicated medical professional, and a co-owner of the Wellness IV Saloon. She has a genuine passion for helping individuals achieve optimal health and well-being. With thirty-five years of experience in the medical field, Paula brings a wealth of knowledge to her role here at the Wellness IV Saloon.
Paula's commitment to excellence and her unwavering dedication makes her an invaluable member of the Wellness IV Saloon team. Her goal is to support individuals in achieving their wellness goals, enabling them to lead fulfilling and vibrant lives. With Paula's expertise and compassionate care, clients can trust that they are in capable hands as they embark on their path to optimal health and vitality.
Paula was born in Lubbock and raised in Shallowater Texas. She currently lives in Caddo Mills. She is married to Victor and together they have eight grown children and seven grandchildren. She enjoys gardening and snow skiing.