Jeuveau
Please call 903-527-9316 to schedule your consultation.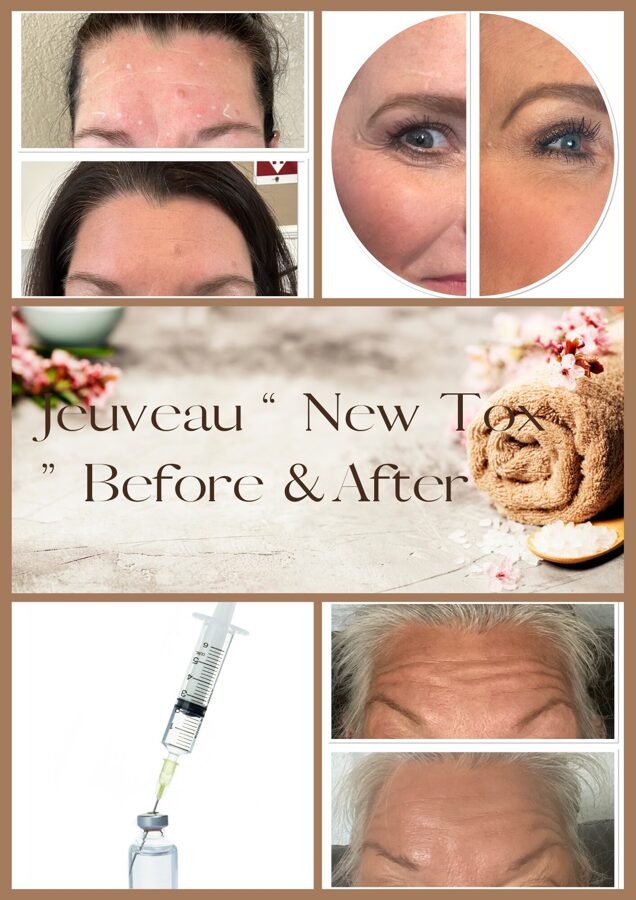 What is JEUVEAU?

JEUVEAU is a prescription medicine that is injected into muscles and used in adults for a short period of time (temporary) to improve the look of moderate to severe wrinkles.
Do not receive JEUVEAU if you:
• are allergic to JEUVEAU or any of the ingredients in JEUVEAU.
• had an allergic reaction to any other botulinum toxin product such as rimabotulinumtoxinB (MYOBLOC), onabotulinumtoxinA (BOTOX, BOTOX COSMETIC), abobotulinumtoxinA (DYSPORT), or incobotulinumtoxinA (XEOMIN).
• have a skin infection at the planned injection site.

Before receiving JEUVEAU, tell your healthcare provider about all your medical conditions, including if you:
• have a disease that affects your muscles and nerves (such as amyotrophic lateral sclerosis [ALS or Lou Gehrig's disease], Myasthenia gravis or Lambert-Easton syndrome). See "What is the most important information I should know about JEUVEAU?"
• had any side effect from any botulinum toxin product in the past
• have or have had a breathing problem, such as asthma or emphysema • have or have had swallowing problems • have or have had bleeding problems
• have or have had heart problems
• have plans to have surgery
• have weakness of your forehead muscles, such as trouble raising your eyebrows
• have drooping eyelids
• have had surgery on your face
• have had dry eye with use of botulinum toxin products in the past